A lot of people ask how to add flair on Reddit and here we are going to resolve it. A flair is essentially a tag that appears next to a user's name or post title in subreddits that allow it. Aside from displaying a little peek of oneself through a flair, they also serve a far more prominent role by allowing other users to filter out whatever material they want or do not want to see in their feeds.
This article will teach you how to add a flair to your post or name.
Also Read: How to Raise Hand in Zoom
How to Add Flair on Reddit
1 . Post flair
This type of flair can be used as a tag for postings.
Before a thread can be flaired, it must first be posted. The submission form does not have a flair option.
After you've submitted your thread, you'll see a "flair" option under comments, share, and save.
The flair option should be positioned just below the text box, but slightly above the comments, on the comments page.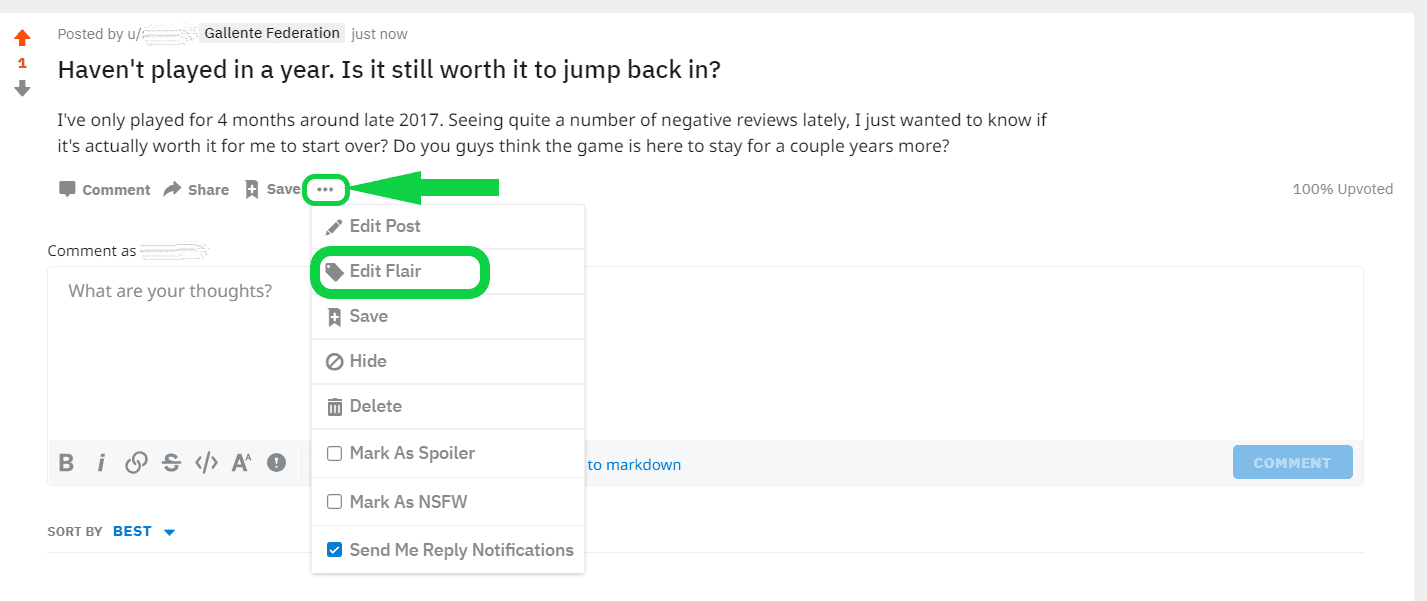 The flair choice is located somewhere under the title of your topic in the main subreddit view.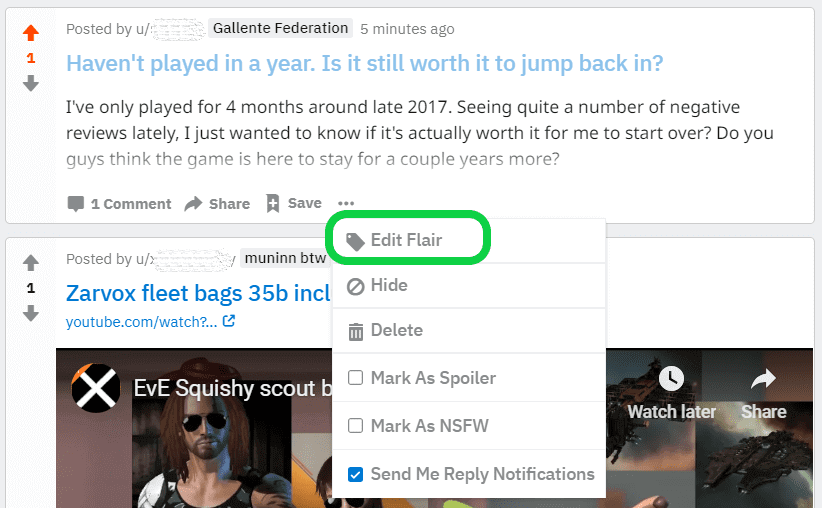 Post Flair Varieties
Meta: Refers to "higher level" issues than the typical posts posted in a particular subreddit. It might be anything connected to the subreddit's upkeep, such as moderators requesting everyone's feedback or support or inviting them to participate in anything.
Critique: Only the moderators can use this flair in the weekly critique threads.
Call for Submissions: Any post that requires user submissions for a publication, blog, podcast, or another purpose.
Discussion: Any post that explores writing as a craft is fair game for discussion. Discussing points of view, topics, characters, and so on. These are frequently self-posts.
Resource: A resource post may be used as a resource by other writers. (For example, name generators, thesauruses, submission rules, listings of writing marketplaces, various writing-related subs, AMAs, and so on.)
Advice: Any post requesting assistance. Is it OK, for example, to switch characters when writing in the third person close?
Other: Essentially, any post that does not fall into one of the preceding six flair categories but still adheres to the subreddit's posting standards.
2 Individual or User Flair
The user chooses a user flair to show directly next to their name. Some subreddits accept symbols, while others only accept words.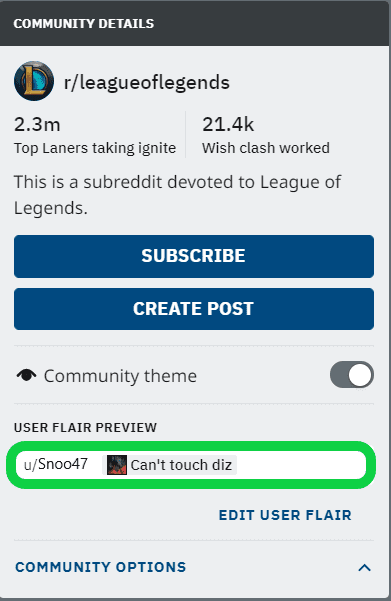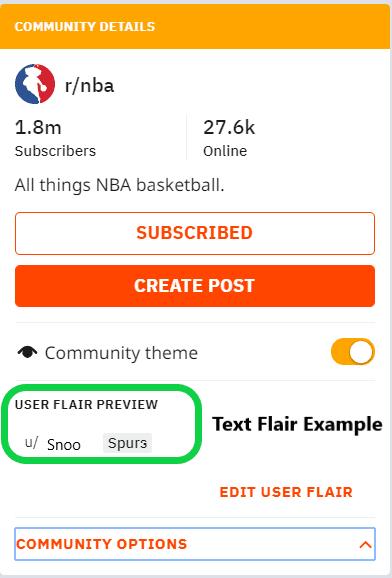 To view these choices, you must be signed in to your Reddit account.
Visit a Subreddit (e.g., NBA subreddit). Look for "Community Options" or your username in the "Community Details" section on the right side of the page.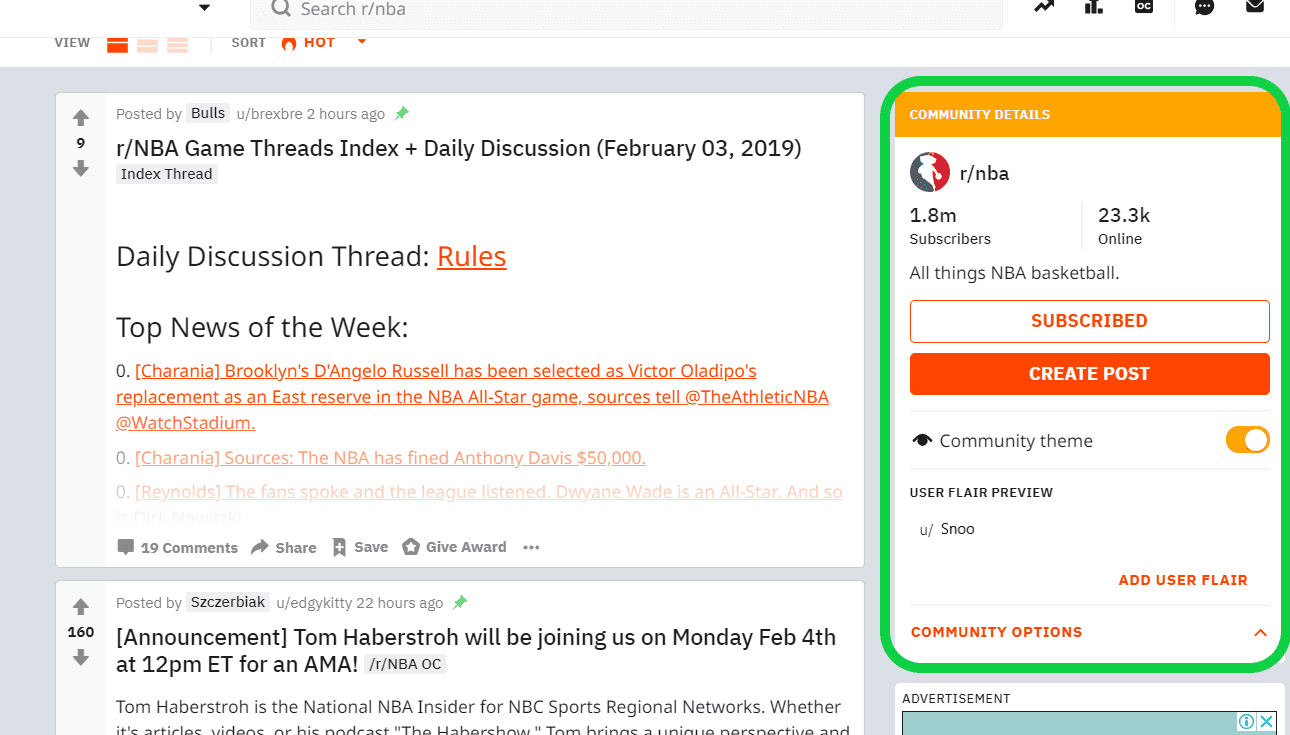 Just underneath your name, click on "ADD USER FLAIR."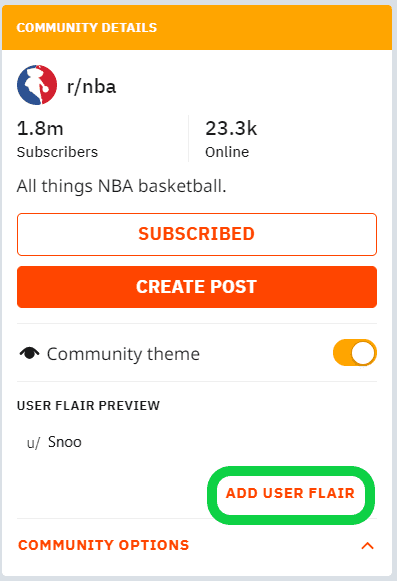 Check the box next to "Show my user flair on this community."
To save modifications, select your chosen flair from the list and click "APPLY."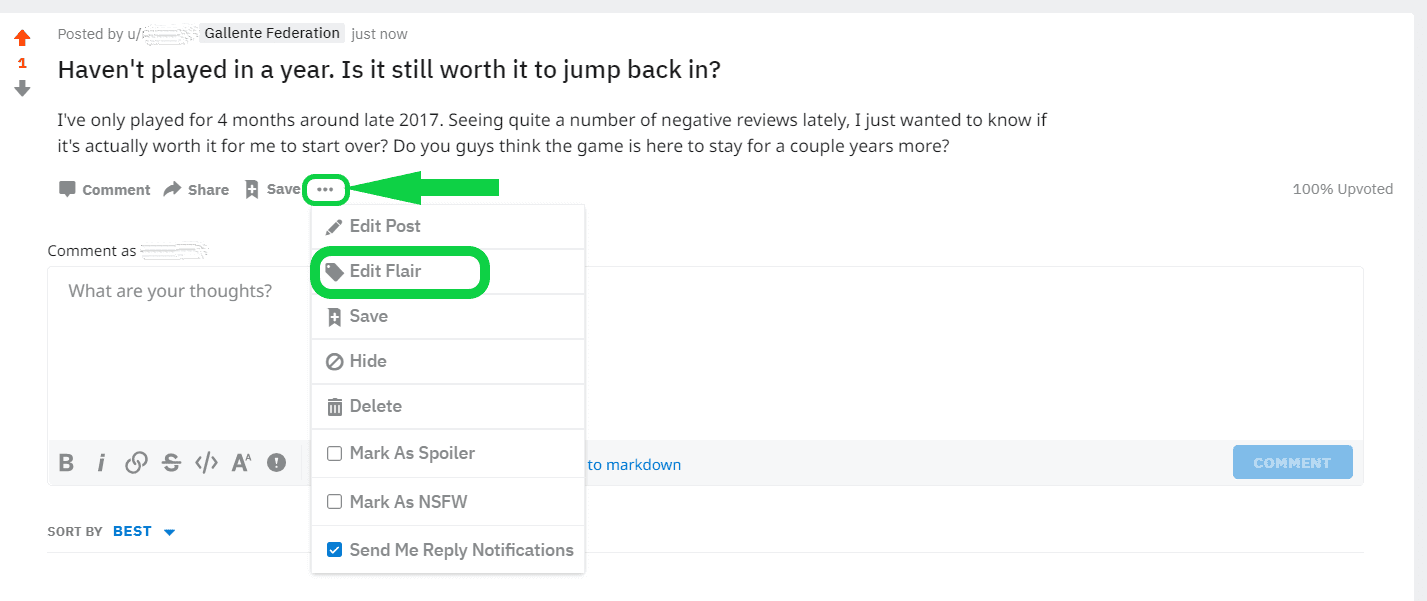 Many sports-related groups utilize flairs to distinguish which team their members favor.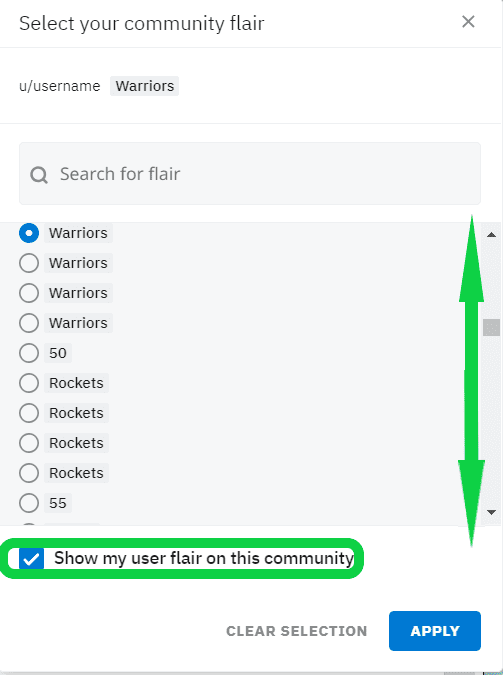 Your flair should now be visible within that subreddit.
Conclusion
Reddit Flair is one of several free tools that enhance the user experience. The ability to filter out material and display interest is quite beneficial and straightforward, especially in active subreddits where postings appear every few minutes.
Although it is very straightforward to put up, it is not immediately noticeable or understood. That being said, I hope my article was helpful to some of the Reddit newcomers who wanted to learn about and use this function.